How to enjoy these plays?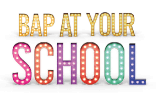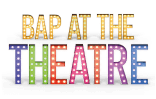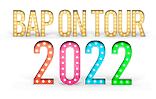 Synopsis
Carrying his legendary grandfather's surname has not been an easy task for young Sherlock Holmes. The moment he is about to quit his detective career, because he thinks he is not as good a detective as his grandfather, he is offered a tempting case by Mr. Sherrinford. He and Joan Watson have to work together to beat The Shadow. This mysterious criminal gives them an hour to solve the tangled murder of Mr. Sherrinford.
There are three suspects to go over: Irene Adler, Mr. Sherrinford's charming assitant, James Martin, his suspicious nephew and Arthur Bishop, his distrustful business partner. They will tell you who the murderer is! But remember… they may not be as innocent as they seem.
A crime, three suspects and two possible endings for you to choose! One ending will help our heroes but the other will send them to their doom.
Will Young Sherlock Holmes learn to trust his mind and prove to himself that he is a good detective? Will Watson help him see that he doesn't need to live in his grandfather's shadow? Will he defeat his fears and doubts? Will he beat The Shadow?
Join Sherlock and Watson in this incredible adventure where your help will not only be important...it will be Elementary!
Come and enjoy this great detective story full of humour, suspense and love!
MORAL: BELIEVE IN YOURSELF!
Genre Musical Comedy Length 55'
AGE

LEVEL

CEFR

Cambridge University Examinations
Pearson Tests of English (PTE)
Trinity College Exams
Trinity - ISE
+7
Pre-Intermediate to Intermediate
A2 (Waystage)
B1 (Threshold)
Flyers (YLE) /
KET PET
Quickmarch / Breakthrough
Grades: 3/4
ISE 0
ISE 1