How to enjoy these plays?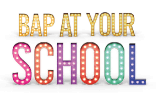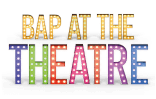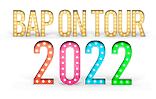 Synopsis
The news that their parents, Leo and Maggie, will have to spend five months in Spain is, at first, very well taken by Kevin and Connie, who think staying at home with Amanda, the housekeeper, will be fun. However, their parents have organized for Grandma Rose, whom the siblings haven't seen for eight years, to come and stay to take care of them. Amanda realises that, though she thinks it will be impossible to cope with the two "evils", she's got Grandma Rose's support. She instructs Amanda on how to deal with Kevin and Connie to their surprise.
In the meantime, the teenagers spend their days trying to increase their Highschool popularity by uploading videos in the social media. Kevin enters a youtuber contest which he means to win. Connie loves making a reality show of her daily life. She is keen on Donald, one of the most popular boys at school. And Kevin has a crush on nerdy Becky. They make a deal and promise each other to bring them along while their parents are in Spain. Together, the four, plan to have a blast at a party and decide to take Leo's car since it's a little bit far. On the way back home something, which is going to be a true Breaking Point in their lives, will happen. Two very different worlds are about to collide, and nothing will ever be the same. Grandma Rose believes life is about something else, and she is determined to teach her grandchildren a lesson.
MORAL: ELDERS AND YOUNGERS TOGETHER. DON'T BURN YOUR BRIDGES, BRIDGE THE GAP
Genre Comedy Length 60'
AGE

LEVEL

CEFR

Cambridge University Examinations
Pearson Tests of English (PTE)
Trinity College Exams
Trinity - ISE
Teens and Adults
Upper - Intermediates to Advanced
B2 (Waystage)
C1 / C2
FCE / CAE / CPE
PTE General 2
PTE General 3
Grades: 7/8/9
Grades: 10/11
Grades: 12
ISE II
ISE III
ISE IV